A podcast where artists, musicians and tech creators talk about the future. Hosted by Nick Hollins and produced by Apollo.
Subscribe to UFO
Apple ⚬ Interface ⚬ Lens ⚬ Spotify ⚬ Twitter ⚬ ZORA
Thomas Scaria is the co-founder and CEO of Lore. Where communities turn social energy into collective power.
Thomas worked right around the edges of crypto adoption at Wyre, leading expansion to the defi and NFT ecosystem. Before then was a Sr Investment Associate at Citi. Since April 2020 his focus has been on Lore.
They are about to launch V2 with an app for collective crowdfunding for initiatives, media, and missions. Lore V2 introduces a modular protocol that covers the entire lifecycle of community capital formation, coordination, and allocation. Explore communities and mint Membership NFTs. Make things happen with internet friends.
We talk about SocialFi and Thomas' thoughts about friend.tech. How Robinwood paved the way for what we're seeing today in crypto and NFT markets. Crypto as a counterculture movement. Internet subcultures and group chats. Building collectives to take action together.
How the web3 movement might address realities that a great many internet people are outright hostile to NFTs and crypto. Start changing people's minds by doing cool shit, using the internet in new ways.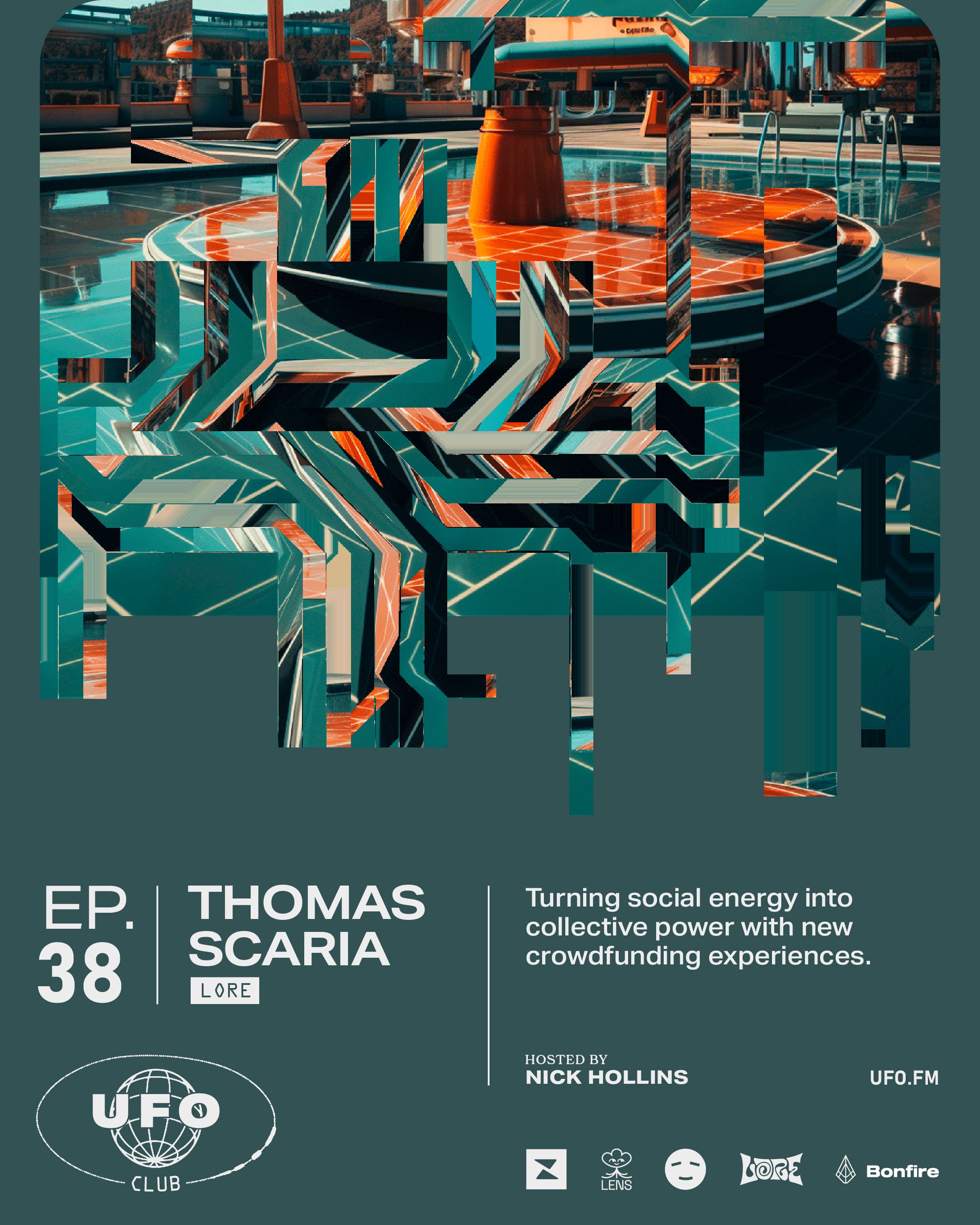 Links
Zerion combines every corner of web3 in a simple and intuitive app for self-custodial humans. Discover the hottest NFT collections, track your DeFi rewards, and vote in DAOs across 10+ chains. Get started today at zerion.io
Interface is a mobile companion for Ethereum travellers. Connect with people and communities you're a part of, stay updated with their onchain footprint through activity feed and notifications, read, watch and listen to onchain media – all in one place. Visit interface.social
Bonfire is the no-code website builder for web3 creators, brands & communities. Design rich custom drop pages, token gated content, and exclusive events and experiences. UFO listeners also get a free 1-month trial to Bonfire Pro. Claim this offer at bonfire.page/ufo
Lore is where communities come onchain. Helping communities of all kinds raise funds onchain, up and down vote decisions and take action towards a collective mission. They are accepting applications from community leads and creators who want to crowdfund initiatives to be on their V2 launch line up. Go to lore.xyz to apply
--
Subscribe to UFO on Lens ⚬ Twitter ⚬ Instagram ⚬ Interface