A podcast where artists, musicians and tech creators talk about the future. Hosted by Nick Hollins and produced by Apollo.
Subscribe to UFO
Apple ⚬ Interface ⚬ Lens ⚬ Spotify ⚬ Twitter ⚬ ZORA
Robin Schmidt aka SuperMassive is the founder and CEO of BasedAF. Multi-award winning film director and creative. That dude what ran an ULTRAmarathon in VR Chat. Sponsored by FRAZ, the No1 beverage in the Metaverse.
He's also that dude what produced killer YouTube videos with The Defiant all through DeFi summer and the NFT run from 2021.
I travelled out from Amsterdam to the BasedAF offices just outside of The Hague. Where I had the opportunity to have a look at the volume where they produce live action content in virtual reality and game engines with a motion capture suit. Doing wild things with facial capture and live streaming, and amazingly short production time thanks to a custom built camera which films the VR space in real time.
We talk about storytelling and his creative journey. How he got into the web3 space and later joined The Defiant as director of video to produce a whole series I was watching at my place back in Australia.
How he's since stepped out of the crypto world, jumping into another industry that's at the edges: The Metaverse. Fucking about with what's possible, and experimenting with virtual content creation. All of this and more!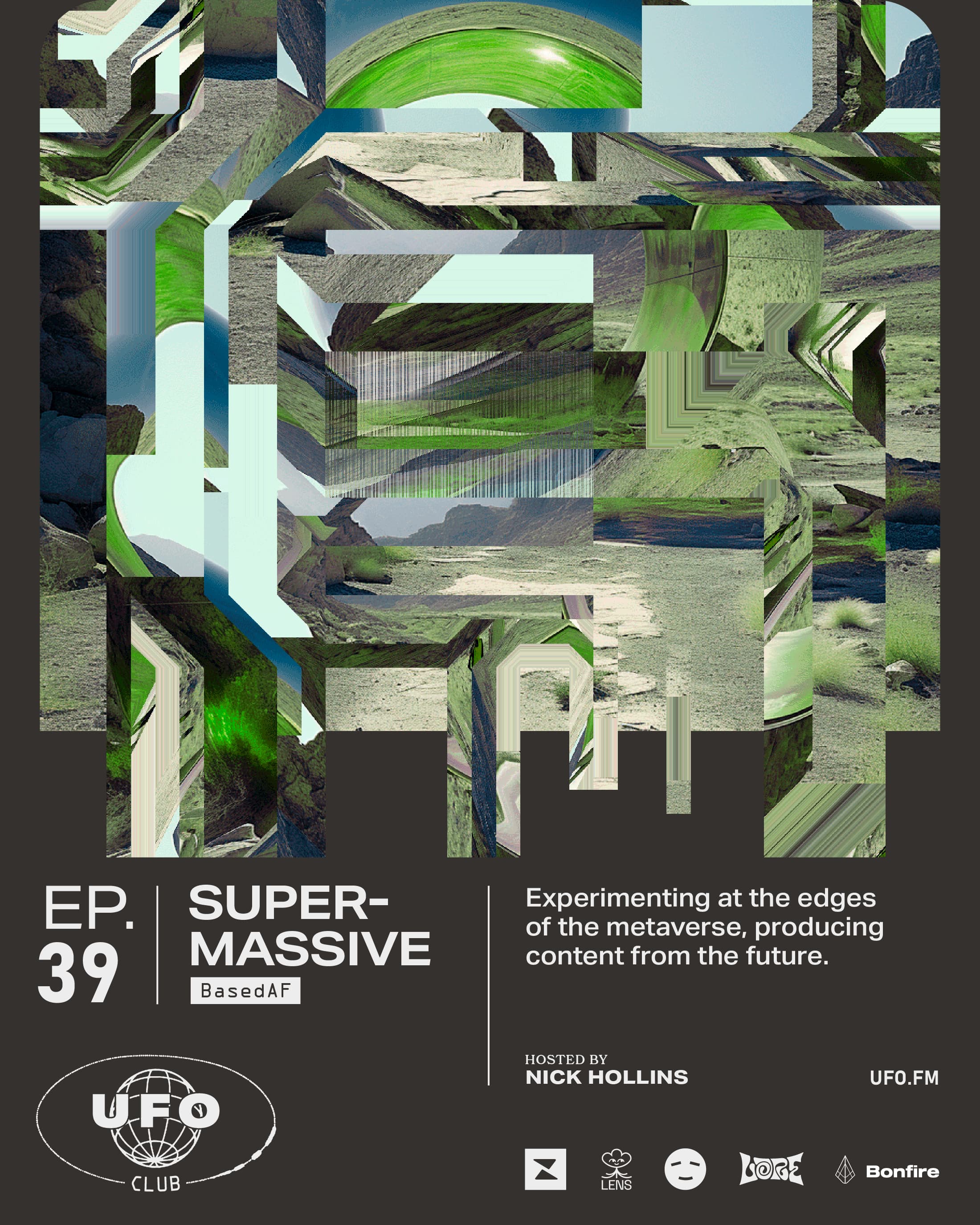 Links
Zerion combines every corner of web3 in a simple and intuitive app for self-custodial humans. Discover the hottest NFT collections, track your DeFi rewards, and vote in DAOs across 10+ chains. Get started today at zerion.io
Interface is a mobile companion for Ethereum travellers. Connect with people and communities you're a part of, stay updated with their onchain footprint through activity feed and notifications, read, watch and listen to onchain media – all in one place. Visit interface.social
Bonfire is the no-code website builder for web3 creators, brands & communities. Design rich custom drop pages, token gated content, and exclusive events and experiences. UFO listeners also get a free 1-month trial to Bonfire Pro. Claim this offer at bonfire.page/ufo
Lore is where communities come onchain. Helping communities of all kinds raise funds onchain, up and down vote decisions and take action towards a collective mission. They are accepting applications from community leads and creators who want to crowdfund initiatives to be on their V2 launch line up. Go to lore.xyz to apply
--
Subscribe to UFO on Lens ⚬ Twitter ⚬ Instagram ⚬ Interface